Beyond High School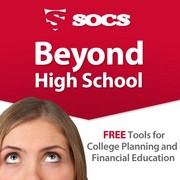 Newman Grove Schools has been given the opportunity to provide tools for college planning and financial education. These tools are provided by SOCS and their affiliates, EducationQuest Foundation and Inceptia. These are great resources that can enhance your education and assist you in planning for a bright future.
You can access these tools by clicking on the links provided in this article.
Click here to begin using these useful online tools.