World Book Online
Brought to you in partnership with Education Service Unit #8
Our service unit - ESU8 - is providing access to The World Book Online web site. This is available for teacher and student use. This dynamic site gives you access to a great source of information.
Click here to link to the site: World Book Online
When connecting to this site from the school, you should be taken directly to the following screen.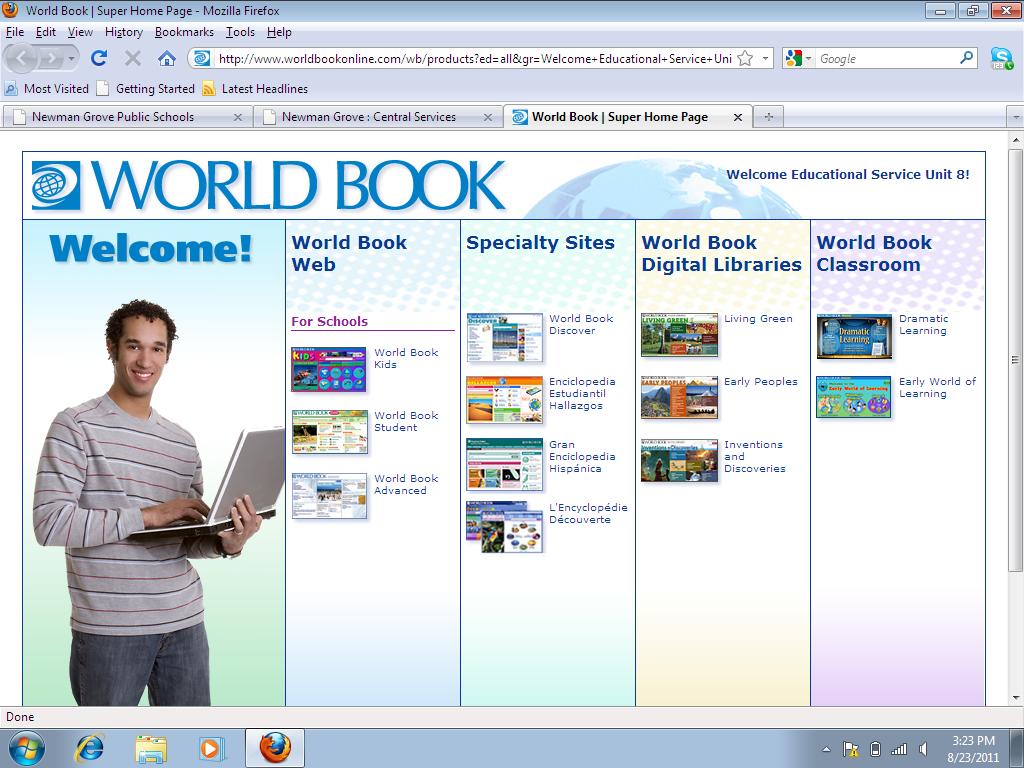 You can begin your search for information here.
When connecting from home, and possibly from the school, you may get the following screen, requesting a USER and PASSWORD to log on.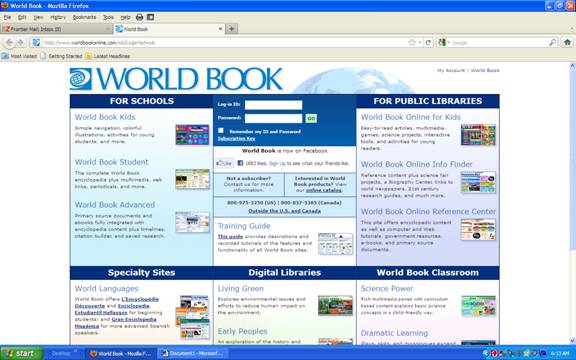 If the link takes you to this screen enter the following:
USER: esu8wb
PASSWORD: orders
Then click GO - you should be directed to the WELCOME screen to start your research!
Look for upcoming articles on how to create saved research information within the World Book site!